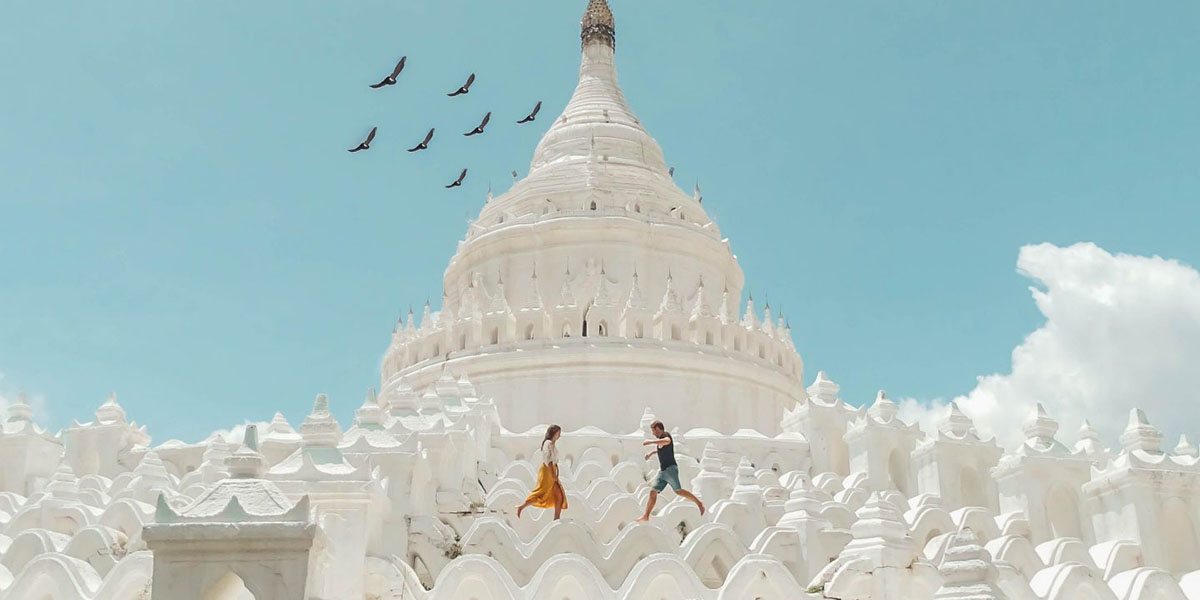 Myanmar Honeymoon Packages 
2023 – 2024
from India 
Bestowed with long kilometer white sand beaches, dense forests, and breathtaking natural lakes Myanmar is truly a destination to rejoice in your honeymoon. However, the extraordinary land offers you more than that, a Myanmar honeymoon package from India gives you a chance to explore an uncovered country where golden stupas, magnificent temples, and exceptional traditions have shaped the people's way of life. Together with visiting the sights, enjoying the premium services in the luxury resort are also a highlight in your Myanmar trip.
Ready to feast on exotic experiences in alluring attractions:
Yangon – capture the golden hue radiates from winking temples
Mandalay – the cultural hub of Burma studded with dramatic pagodas and Buddhist monasteries
Inle Lake – observe the traditional practices of the Intha people who live with nature in harmony
Bagan – Be dazzled by over 3000 magnificent stupas across the wonderland
Ngapali Beach – soak into the blue turquoise water of one of the most beautiful beaches in Asia, sip the fine wine and lie on the mesmerizing white sand beach
Sharing the distinctive experience with honeymoon couples, Go Myanmar Tours offers top-rated Myanmar honeymoon packages from India for you to enjoy the very best of Myanmar. If there are any elements of the tour below that doesn't meet your exact need, please feel free to contact us to customize a unique Myanmar honeymoon itinerary that suits you most.